London Community Land Trust – St Clements development
We were asked to act for individual buyers of properties at St Clements, Mile End, London, from London CLT. The buyers needed solicitors who were familiar with the unique legal quirks which arise with community-led housing and the buyers were struggling to find someone who could help them. Our close relationship with the principal funders in the community-led housing world really helped with this project: we had worked closely with them initially, to iron out any concerns in the interplay of the various leases and so had a head start on how the complex title worked.
St Clements was the flagship development for London CLT and was built through a partnership between Linden Homes and the Greater London Authority. London CLT has 23 homes nestled amongst 58 "socially rented" homes and around 170 other new homes. CLT members started to move into the development in 2017. Residents purchased a long lease of their properties, and also became members of the CLT, so ultimately have collective control of their headlease. The intention is that the freehold of the site is to be transferred to a community foundation, which will spend any ground rents raised on community projects in the local area. This is a great example of where a leasehold structure can be used for positive effect, which is why we worked hard to campaign for exemptions for community-led housing groups from a ban on leasehold structures. You can see more about this here.
The most interesting thing about the St Clements development is that the re-sale value of the property is tied to local incomes. With property prices increasingly out of reach for many Londoners, the CLT wanted to develop a scheme where houses were initially affordable and will remain affordable in the long term. The law does not make this an easy thing to achieve (!) but St Clements managed it by tying the various leases into the provisions of a section 106 planning agreement.
Ecology Building Society and the Nationwide Building Society provided mortgages to the flat purchasers. Ecology recognised the innovative nature of the development and its potential as a disrupter to mainstream housing models and Nationwide was keen to support community-led housing.
We were able to provide certificates of title to Ecology and outline the key provisions of the lease to them. There were a number of issues where Ecology had to take a robust view but they were very flexible. Once Ecology was comfortable with the risks they were taking on, the first buyers could complete their purchases. Although the leases fell foul of a number of Nationwide's standard requirements, they wanted to provide support and allocated one particular office to deal with CLT applications to try to keep things running smoothly.
London CLT is an exciting project, striving to deliver perpetually affordable homes in a part of the world where many people are struggling to find housing due to high land values. We were delighted to be involved, as it has added to our wealth of experience in finding innovative solutions to the housing crisis.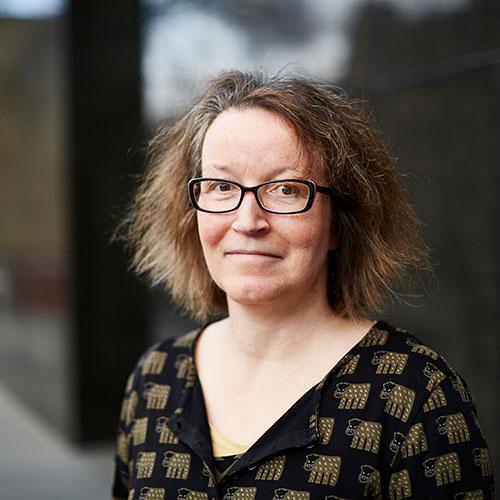 View Biography
Emma Ridge
Direct Line: 0113 204 1118
Partner
Leeds
Nothing to show
Nothing to show
Nothing to show
Nothing to show
Nothing to show
Nothing to show