Cohabitating partners – the misconception of a 'common law marriage' to remain
27 January 2023
Cohabitating partners make up the fastest growing type of family in the UK, with over 3.6 million partners cohabiting.
In its Second Report of Session 2022-2023 on the 4 August 2022, The Women and Equalities Committee ("Committee") called for six recommendations including several reforms to family law in England and Wales to better protect cohabitating couples and their children in the event of separation. The Committee compared the protections for cohabiting couples to that of spouses of civil partners, and highlighted that upon relationship breakdown, the financially weaker partner has no automatic rights to the family home. There is concern that so many people believe that there is such thing as a 'common law marriage', a belief that after a certain amount of time living together, the law treats cohabitants as if they were married. However, couples who are cohabiting do not have the same legal rights and protections and as a result, they have to rely on complicated property law and outdated legislation regarding child support.
The Government, however, in its response on 4 October 2022, rejected a recommendation by the Committee to reform cohabitation law, stating that existing work on the law of marriage and divorce must conclude before it could consider changes to the law in respect of cohabitants rights.
The Government partially accepted two recommendations to raise public awareness. Firstly to conduct a public awareness campaign to highlight the legal distinctions between getting married, forming a civil partnership, or choosing to live together as a cohabiting couple. The Government committed to taking further action to consider the best ways to raise awareness within existing frameworks. Secondly to undertake a targeted information campaign aimed at women in religious communities where religious-only marriages are commonplace. The recent Law Commission report on weddings law, published on 19 July 2022, includes consideration of this issue and recommendations to ensure that fewer weddings are conducted which result in a marriage that the law does not recognise. The Government confirmed that they will consider and publish a response to the Law Commission's 57 report recommendations before making a decision about whether a targeted information campaign should be pursued.
The Government rejected other recommendations to (i) reform family law to better protect cohabiting couples and their children from financial hardship in the event of separation, and (ii) to implement the Law Commission's 2011 recommendations concerning intestacy and family provision claims for cohabitating partners. In relation to the former, the Government concluded that the existing work underway on the law of marriage and divorce must conclude before any change to the law is made for cohabitants and any new legal rights afforded to cohabitants would need to be considered against a baseline of rights afforded to married parties or civil partners on divorce or dissolution. In relation to the latter recommendation, as this issue could potentially be divisive, the Government stated their intention to take a cautious approach ahead of pursuing any reforms. It was also noted that anyone can make a Will which ensures that provision is made for a cohabitating partner.
The Committee also proposed that the Government should immediately publish clear guidelines on how pension schemes should treat surviving cohabiting partners. Whilst the Government accepted this recommendation, they considered that it should remain up to employers and pension trustees to determine the right level and shape of benefits to offer and noted that many occupational schemes provide some form of benefit for dependants (including unmarried partners) in the event of a member's death.
Finally, the Committee proposed a review of the inheritance tax regime so that it is the same for cohabiting partners as it currently is for married couples and civil partners. HM Treasury rejected this recommendation and confirmed the Government has no plans to extend the longstanding treatment for inheritance tax purposes of spouses and civil partners to cohabiting partners.
It therefore seems that there is no substantial change in sight for cohabiting couples both in relation to their rights on separation and also on death. As such, it is important that cohabiting couples take advice on putting Wills in place and in relation to their inheritance tax position. They should also consider whether to put in place a co-habitation agreement, which can set out arrangements for their finances, property and children if they separate, it may also be appropriate for them to complete a Declaration of Trust if the couple co-own a property.
Wrigleys has considerable expertise in advising on wills, succession and estate planning.
If you would like to discuss any aspect of this article further, please contact Chelsea Martin or any other member of the private client team on 0113 244 6100.
You can also keep up to date by following Wrigleys private client team on Twitter.
The information in this article is necessarily of a general nature. The law stated is correct at the date (stated above) this article was first posted to our website. Specific advice should be sought for specific situations. If you have any queries or need any legal advice please feel free to contact Wrigleys Solicitors.
View Biography
Chelsea Martin
Partner
Leeds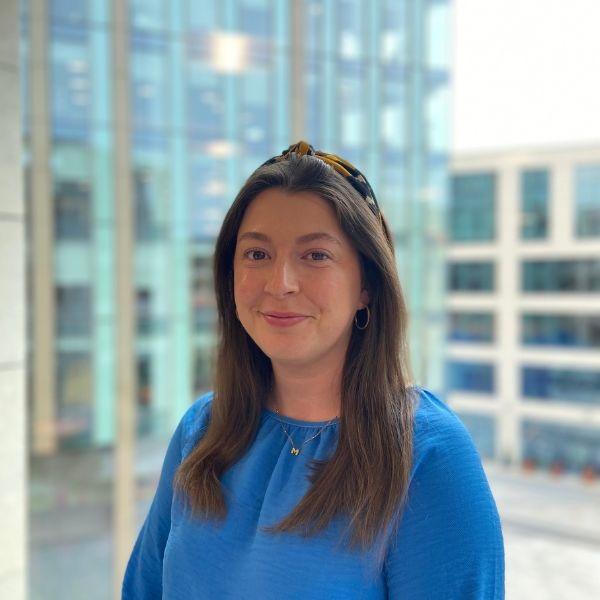 View Biography
Molly Neville
Solicitor
Leeds