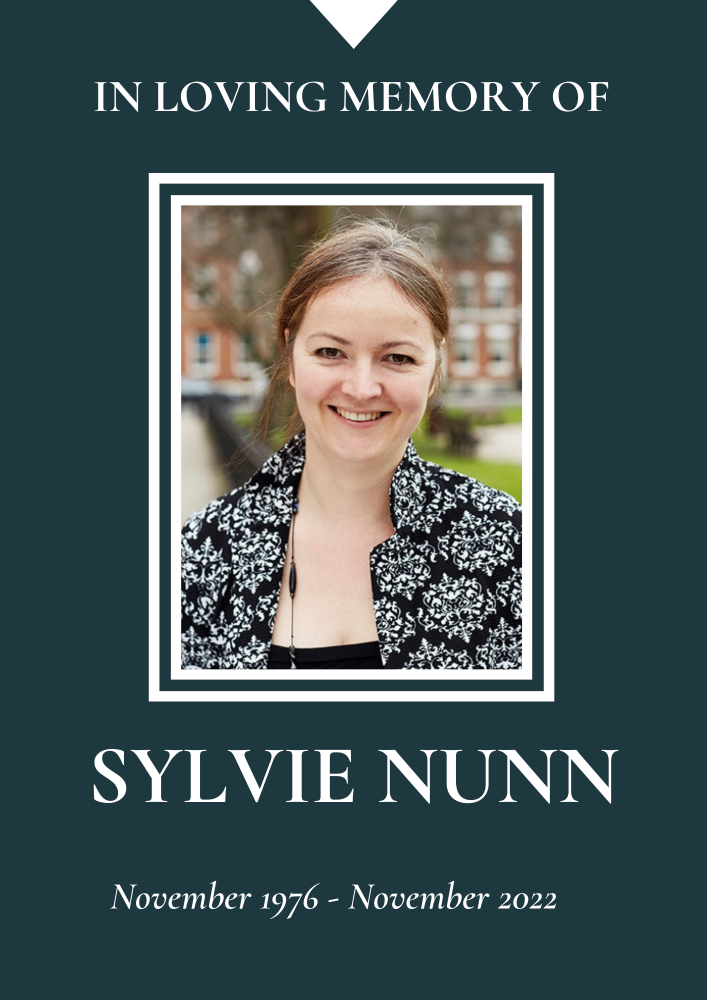 In loving memory of Sylvie Nunn
It is with great sadness that we must share the news that our much-loved friend and colleague, Sylvie Nunn, has passed away.
Sylvie joined Wrigleys' charities and social economy team in July 2008. She quickly became a central figure in the team and the firm, becoming a partner in 2011. Sylvie was unique in her ability to combine intellectual rigour with approachability, generosity of spirit (and time) along with caring leadership skills and a nurturing approach. She cared passionately for others, their wellbeing and professional development. Her commitment and dedication to her clients and the charity sector as a whole was inspirational.
Sylvie was recognised as a leader in her field by clients, other professionals and in legal directories. She served nine years on the executive committee of the Charity Law Association, chairing and taking part in numerous working parties which contributed to the development of charity law and regulation. She was particularly delighted to see the Charities Act 2022 become law.
Sylvie was not only an excellent lawyer, but she channelled her skills and expertise into her various trusteeships and voluntary roles which were hugely important to her. She was a talented musician, artist and linguist and played multiple instruments beautifully as well as being a much-loved member of many musical groups and bands. Having had an international upbringing, she fell in love with the rugged beauty of the West Riding of Yorkshire and was a life force in her local community.
Sylvie approached all aspects of her work and life with sensitivity and integrity. She valued the personal relationships that she had with clients and professional contacts. To her, being a charity lawyer was always more than just a job. Sylvie was a joy to work with; known for her courage, gentleness, enthusiasm and wit, she brought joy and light into the lives of those she knew and came into contact with. Our lives are better for having known her.
Sylvie, your loss is so hard to bear. We will miss you so very much.
Our thoughts and prayers are with Sylvie's family.
Sylvie's family have asked that instead of flowers donations are made to the Sylvie Nunn Trust which has been set up in her memory to support causes about which she cared deeply, including funding the provision of musical instruments for children, education and support for mental health wellbeing, and the advancement of peace and reconciliation between peoples and cultures.
For instructions to donate via Prism the Gift Fund please click here.
Alternatively a link to the JustGiving site can be found here.
Nothing to show
Nothing to show
Nothing to show
Nothing to show
Nothing to show
Nothing to show