Wrigleys recruits into its specialist teams this autumn 2018
19 October 2018
Wrigleys Solicitors are pleased to welcome Hannah Allen, James Haikney and Kimberley Woodhead to its Leeds office.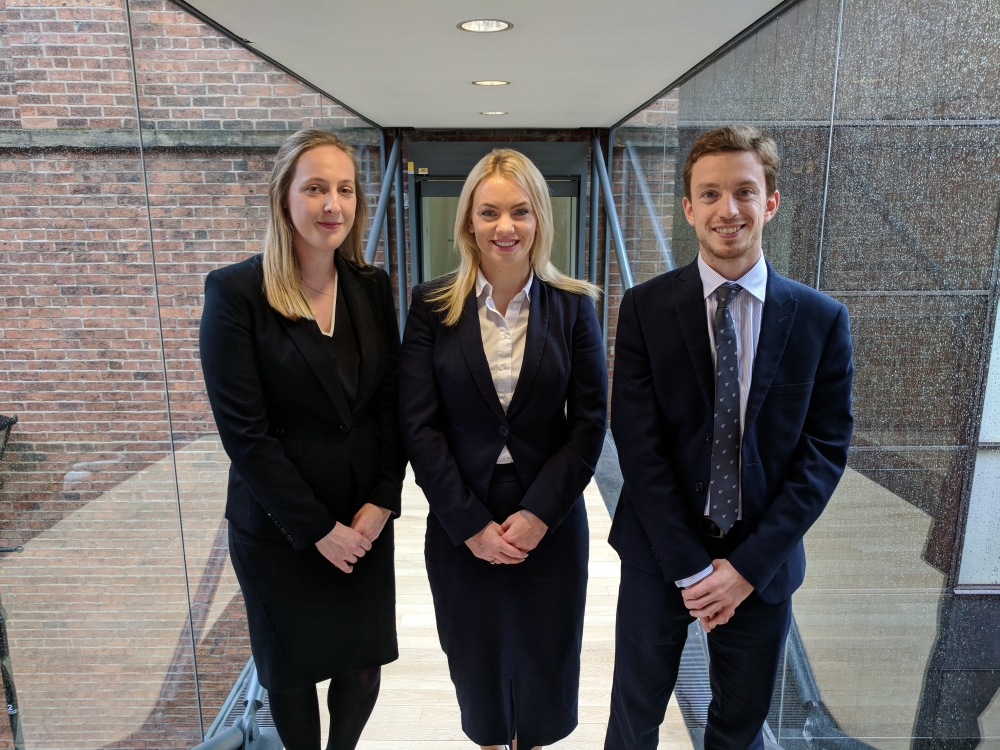 Hannah Allen has a long history in working in private client firms and comes to Wrigleys from a small North Yorkshire firm which has acts for a few clients of a type not dissimilar to Wrigleys' client base. Hannah deals with all aspects of private client work, and specialises in succession and long-term asset protection for farmers and clients with landed estates. Hannah comments "Wrigleys is a prestigious northern law firm specialising in the private client field. Before joining the firm, I was working with farming and landed clients and felt that if I wanted to be the best in my chosen area of expertise, the only place to become such would be at Wrigleys."
James Haikney joins Wrigleys from DLA Piper and brings with him a wealth of knowledge on a wide range of energy-related matters, in particular in the renewables sector. James has worked on some of Europe's most high-profile renewable energy projects, including advising on the project contracts for the Fosen Wind projects in Norway. James has advised on the delivery of more than 30 wind and solar projects since 2013. On Wrigleys' reputation in the charity sector, James adds "There are very few law firms out there serving the third sector on a dedicated basis, and even fewer where I can continue to develop my professional specialism in renewable energy to assist clients in the sector, which was a big draw in joining the firm. Everyone at Wrigleys is encouraged to follow their passions and that dedication really shows in how the team works on a day-to-day basis."
Kimberley Woodhead trained at Addleshaw Goddard and joins Wrigleys on qualification. She deals with a wide range of private client work including wills, powers of attorney, tax planning, the administration of estates and matters relating to trusts. Kimberley explains: "From day one, it has been clear that Wrigleys has at its core fairness. Before joining the firm, I had heard nothing but positive things about the people that work here and the culture they foster. Now that I am here, I can understand why, because everyone I have met so far has been both welcoming and friendly."