Two more trainees retained by Wrigleys Solicitors
28 September 2021
Wrigleys are delighted to offer Charlotte Nutt and Imogen Taylor permanent contracts in two different teams.
Charlotte joined the firm as a trainee in 2019 and undertook a training contract seat in Pensions, Trusts & Estate Planning, and Court of Protection. She has chosen to join the ever-expanding Court of Protection & Personal Injury Trusts (COPPIT) team while supporting the Health & Care team, both of which provide legal advice to vulnerable clients and leading industry professionals.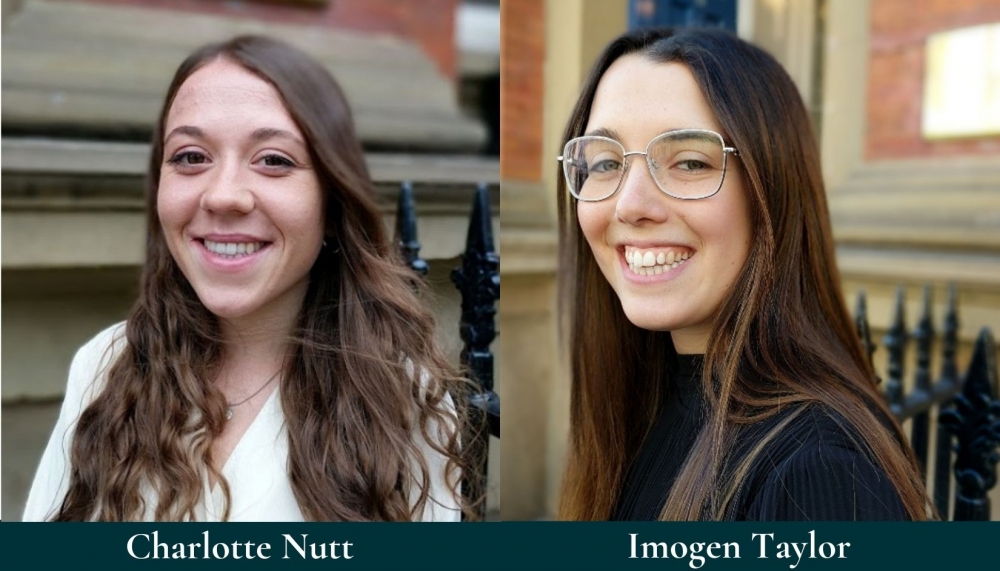 Charlotte says'I am really excited to qualify into the COPPIT and Health & Care teams at Wrigleys. I have thoroughly enjoyed my seat in the department and have worked on a wide range of matters assisting vulnerable people every day. Wrigleys are experts when it comes to this area of law and I am excited to continue to work alongside the incredibly knowledgeable and approachable team.'
Jane Netting, who heads up the Court of Protection team at Wrigleys, comments: 'We are delighted to welcome Charlotte as a qualified solicitor across two teams: both the COPPIT and Health & Care teams benefitted from Charlotte's training seat through her fervour and willingness to help colleagues. Charlotte joins the team at a very exciting time as Panel Deputyship work increases once again and we're battling a care situation.'
Imogen also joined the firm on a training contract in 2019 doing training seats in Charities & Social Economy, Property, and Probate, Trusts & Estate Planning; choosing the latter department to qualify into this September. Trusts are the foundation of much of the work at Wrigleys, who initially started out in 1996 to focus on those close client relationships built with families, individuals, and trustees.
Imogen says 'I am delighted to be qualifying into the Probate, Trusts & Estate Planning team atWrigleys. Although I have enjoyed my experience of all my training seats over the last two years, I particularly welcome the opportunity available within the Probate, Trusts & Estate Planning department to pursue a diverse range of work that combines technical legal detail with developing close long-term client relationships. I am grateful to be qualifying into a distinguished team with friendly and supportive colleagues that has a well-known reputation for its expertise in this field of law.'
Joint head of Probate, Trusts & Estate Planning, Marie-Louise Hamilton, says: 'We are delighted to welcome Imogen to the team. During her seat with us as part of her training contract, Imogen's enthusiasm, organisation and technical ability to work with our wide-ranging and valued clients shone through and highlighted her potential as a private client solicitor. This is an exciting time for Imogen to join the team as we see a growth in new clients to the firm and repeat instructions whether they be family business owners or landed estates looking for succession planning advice.'
Sue Greaves, Training Principal at Wrigleys, comments: 'Imogen and Charlotte remaining with us on qualification is excellent news. It means that all the Wrigleys trainees qualifying this year have accepted newly qualified roles with the firm. It's a testament to their abilities and resilience to have reached such a high standard, given that a large part of their training contracts has been undertaken while working from home. I'm sure they will continue to flourish.'
Wrigleys Solicitors would like to congratulate Charlotte and Imogen on their new roles with the firm.