Partner promotions at Wrigleys Solicitors
02 June 2017
Wrigleys are pleased to announce 4 promotions in the firm's Leeds office.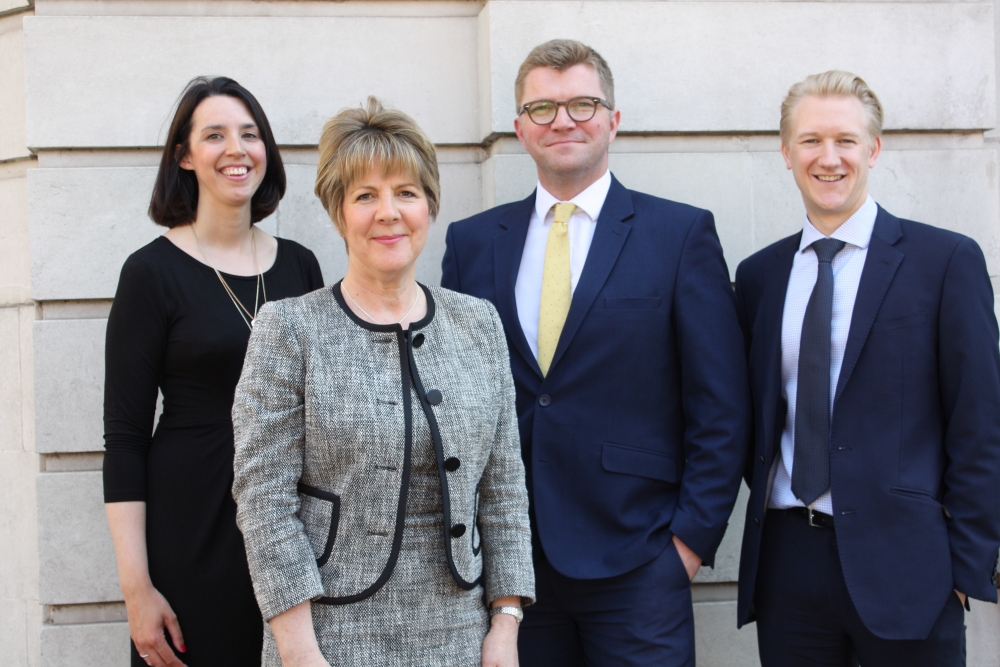 (L to R) Clare Lawrence, Sue King, Peter Parker, Thomas Wainman
Clare Lawrence
Clare is a charity law specialist with a background in trust law and advises on a wide range of charity law matters with particular expertise in corporate foundations and in advising charities on their interactions with the Charity Commission.
Sue King
Sue advises charities and other not for profit organisations and social enterprises on all aspects of employment law. She specialises in employment law advice to Academies and Independent schools through Wrigleys' Education Response service and is experienced in Employment Tribunal litigation.
Peter Parker
Peter advises charities, social enterprises and other not-for-profit organisations on raising social finance, funding arrangements and structural transactions such as mergers, reorganisations and joint ventures.
Thomas Wainman
Tom has been at Wrigleys for 12 years since joining the firm as a trainee. He handles a mix of high value tax and succession planning work for entrepreneurs and businesses owners with particular experience of advising family businesses.
Paul Nash, Managing Partner comments: "The promotions of Clare, Sue, Peter and Thomas recognise their excellent reputations in each of their specialist fields."