Wrigleys welcomes new trainees
14 September 2016
Three graduates start training contracts in the firm's Leeds and Sheffield offices.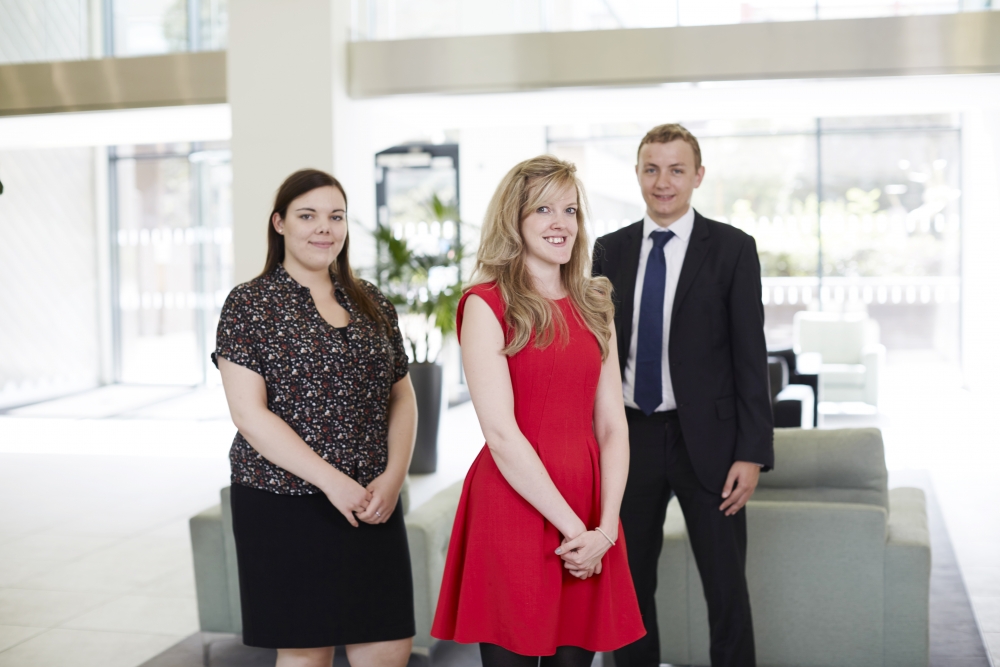 From left to right: Charlotte Pegg, Hannah Norton and Nick Dunn
Nick Dunn and Charlotte Pegg begin their careers at Wrigleys in Leeds, starting out with seats in the pensions and property departments respectively. Hannah Norton starts a new role as a trainee solicitor in Sheffield, following 18 months as a paralegal in the firm's Trust and Court of Protection Administration team.
Sue Greaves, Training Principal at Wrigleys, comments: "We are delighted that Charlotte, Nick and Hannah have chosen a career with us. We take only a small number of trainees, and look for candidates who have a genuine interest in at least one of our specialisms, as it is always our aim to retain our trainees on qualification. We follow a simple formula of recruiting bright candidates who will get on well with clients and thrive in the friendly environment at Wrigleys. Demand for our training contracts is extremely high, as candidates recognise the opportunities that Wrigleys offers as a specialist law firm."
For more information about careers at Wrigleys, please click here.