Chocolate Giveaway!
05 September 2014
Wrigleys is supporting Remember a Charity in Your Will Week 2014 by giving away Remember a Charity chocolates in our reception throughout the week.
Running from 8 – 14 September, the aim of the annual Remember a Charity in Your Will Week is to raise the profile of charitable giving in Wills and each chocolate contains a legacy giving message encouraging people to leave a charitable gift in their Will, after making provision for loved ones.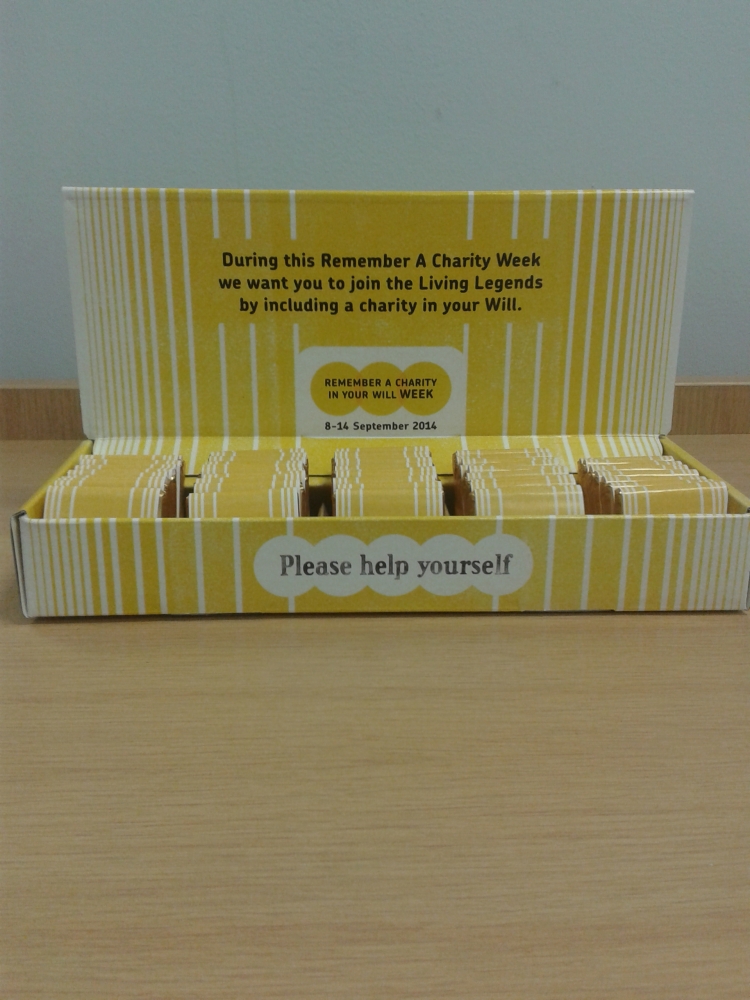 Remember a Charity's research states that whilst approximately 75% of Britons regularly give to charity in their lifetimes, only about 6% currently include a charity in their Will. Charitable gifts in Wills create almost £2 billion for charities each year and without such gifts many charities would be forced to cut valuable services or even cease to exist.
Any gifts left to charity in a Will are exempt from inheritance tax and if a significant percentage of an estate (broadly, 10% or more of the net estate) is left to charity, the inheritance tax rate for the remainder of the estate is reduced from 40% to 36%.
For these tax savings to apply, however, it is important that the Will is drafted carefully.
Crucially:
The chosen charity must be a UK charity or satisfy the statutory conditions applicable to foreign charities.
The charity must also be clearly identified and provision should be made for the possibility that the charity may change its name, merge with another charity or cease to exist between the date of the Will and the date of death of the testator.
If you are visiting Wrigleys' offices this week, celebrate Remember a Charity in Your Will Week with us by taking a chocolate while stocks last!
For more information about Remember a Charity, please visit: www.rememberacharity.org.uk