Community - led housing gathering
07 July 2017
The community-led housing team are hosting an informal get-together in London on Friday 28 July for community-led housing groups.
The gathering will take place at The Abbey Centre Conference and Community Centre between 2pm and 5pm on Friday 28th July, where the community-led housing team will be on hand to discuss the state of the community - led housing sector and share learnings and best practice with other groups.
A private room has been made available for those who would like to book a 15 minute slot to discuss their projects confidentially with one of the team.
So come and join us! Tea, coffee and cake will be provided for those attending.
If you would like to attend, please contact the team to let them know.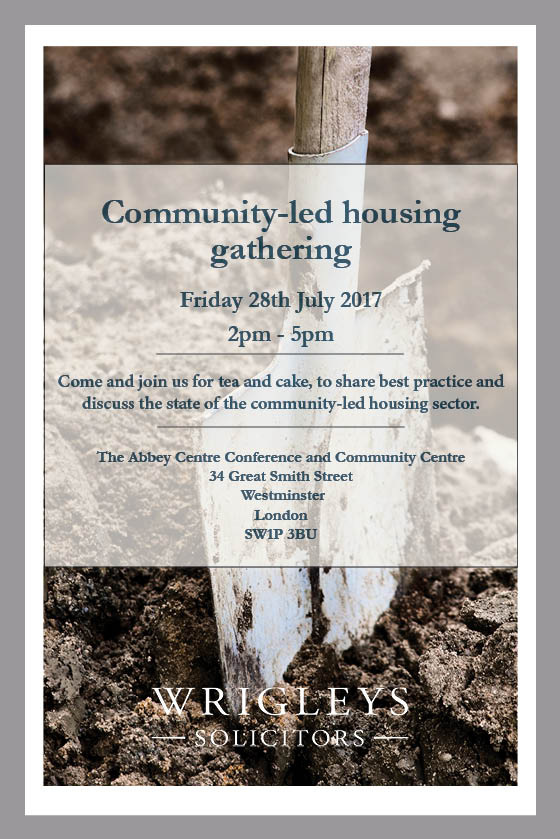 If you would like to any further information or to book a slot to discuss your project at the event, please contact Laura Moss on 0113 244 6100.
You can also keep up to date by following Wrigleys Charities and Social Economy team on Twitter here
The information in the glossary is necessarily of a general nature. Specific advice should be sought for specific situations. If you have any queries or need any legal advice please feel free to contact Wrigleys Solicitors