A family engineering business becomes employee owned
20 April 2015
Albany Pumps, an international business based in Gloucestershire and with a site in Yorkshire is celebrating becoming employee owned.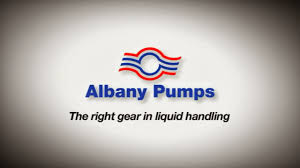 The former chairman of Albany Pumps, Martyn Swaffield explains: "Albany Pumps was a family owned company with a rich history dating back to 1904. When approaching retirement I chose employee ownership as the best way to secure the company for its loyal workforce and put in place a structure that will ensure it thrives long into the future."
As the name suggests, "Employee Owned" businesses are totally or significantly owned by the employees of the business usually through an Employee Benefit Trust.
Albany Pumps design and manufacture pumps and export them all over the world to markets ranging from the food industry to the British armed forces. Martyn continues: "Regardless of the type of business, employee ownership is a win-win option for business owners looking for a succession strategy that has an excellent track record to ensure the business thrives long after they retire." Research by the Employee Ownership Association shows that employee owned businesses contribute approximately £30 billion to GDP, achieve higher productivity, have greater levels of innovation and are more resilient to economic turbulence.
Malcolm Lynch of Wrigleys explains "Solicitors at Wrigleys have been advising on employee ownership since the 80s, but the format dates back to the early 20th Century. Albany Pumps had reached a stage in its development where the latest-generation family members were considering relinquishing their interests in the business.
"The owners reviewed the options of a trade sale and with our advice decided upon a structure that results in gives 95% ownership with employees through an employee ownership trust.
"The use of an employee ownership trust ensures the owners pay no capital gains tax. This new incentive for employee ownership succession was introduced in the recent Finance Act 2014. The coalition have shown strong support for employee ownership and introduced a tax incentive that will be very attractive to many business owners."
The management team will be led by the Managing Director Phil Dykes. Looking ahead to the future, Mr Dykes explains: "Employee ownership was right for the family, but also right for the staff. My advice to any business looking at employee ownership is to have a clear implementation plan, a robust finance arrangement and full engagement of the owners from the idea stage, all the way through the transition. The workforce of 10 in Bradford and 60 in Gloucestershire are fully behind the business and will play a key role in turning the idea into a reality."
Please see the download below or click here for further details and guidance on employee ownership.
Further details about Albany Pumps are available on its website here