Ian Potter
Email: ian.potter@wrigleys.co.uk
Telephone: 0114 267 5633
Office: Sheffield
Departments:
Charities & Social Economy
Court of Protection
Position: Partner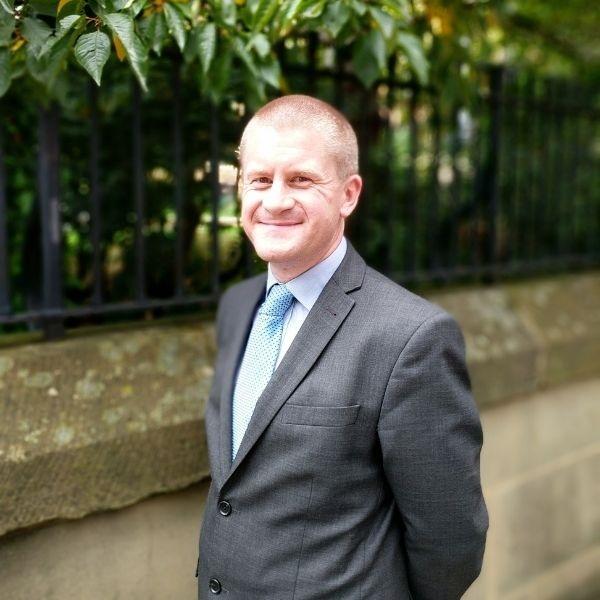 Areas of practice:
Ian heads up our Sheffield Charites and Social Economy team. He qualified as a solicitor in 2001 and joined Wrigleys in 2012.
He is appointed as the Law Clerk/ Secretary to a number of permanently endowed grant making charities, assisting them with all aspects of their asset management, grant making process, governance and administration.
In particular, he is the Law Clerk to the Sheffield Church Burgesses Trust, a permanently endowed grant making charity that was created by Royal Charter by Queen Mary Tudor in 1554. The Trust is a major funder of Church of England churches within Sheffield and a principal funder of Sheffield Cathedral.
The Trust is patron to 13 local churches and alternate patron of Sheffield Cathedral.
Ian has taken a keen interest in the report of the Cathedrals Working Group in 2018 and the Cathedrals Measure as it passed through General Synod and Parliament. Last year he arranged for Dr Eve Poole, the Third Church Estates Commissioner, to give a webinar to the Ecclesiastical Law Society on the Measure and its consequences for English cathedrals.
He is also the Law Clerk to the Church Burgesses Educational Foundation, which provides educational grants to young people under the age of 25.
Ian also advises clients who are vulnerable and require assistance managing their financial affairs due to disability. He is a Court of Protection appointed deputy and the main point of contact for enquiries relating to the firm's inclusion on the Office of the Public Guardian's panel deputy list.
Outside of work Ian is the chair of trustees for his local Scout Group.
Testimonials:
'Very quick at identifying the key issues and addressing them'
'Very well organised'
'Ian Potter is quick to respond and approachable. He understands the nuances of each case and is very knowledgeable'
Legal 500
Professional memberships:
Ecclesiastical Law Society Member
Charity Law Association Member
Court of Protection Practioners Association Member
Yorkshire Funders Forum
Ian is a Dementia Friend
Publications:
Co-author of the 'Capacity and the Court of Protection' Chapter of the APIL Guide to Catastrophic Injury Claims