Chris Billington
Email: chris.billington@wrigleys.co.uk
Telephone: 0113 204 5734
Office: Leeds
Departments:
Charities & Social Economy
Schools
Position: Partner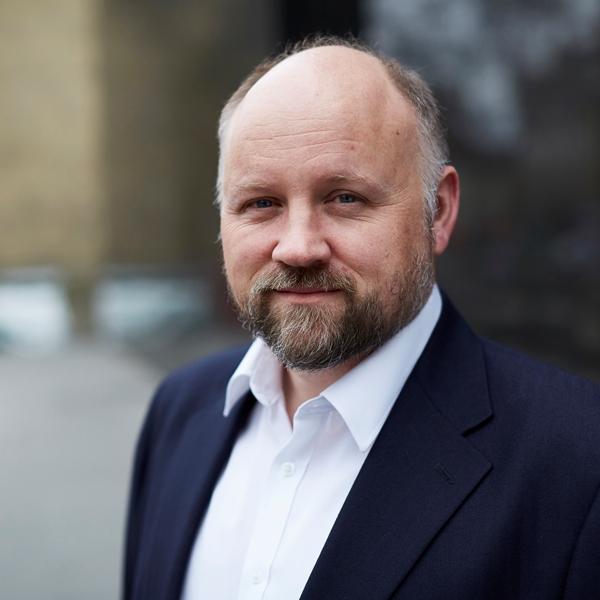 Areas of practice:
Chris qualified as a solicitor in 1993 and has therefore had over 25 years' experience of advising schools, colleges and academies, and other charities and social enterprises on a wide range of issues including governance, collaborations and partnerships, funding and service level agreements, Freedom of Information and employment matters, including staff transfers under TUPE.
Trustee and Pro Bono Work - Chris is an academy governor at an outstanding secondary school, trustee of a local regeneration charity and a committee member of West Yorkshire Pro Help, which is part of Business in the Community, partnering free professional advice with voluntary and community groups. He was formerly chair of trustees of a large academy chain.
Charities - Chris' work with charities covers incorporations and registrations, advice on legal structures, governance arrangements and group structures, including charity trading and trading subsidiaries and joint ventures. Recent advice includes establishing an innovative group structure for a community owned renewable energy project supported by a local authority, local regeneration charity and community residents allowing for community capital and bank borrowings.
He has provided preliminary advice on the feasibility of the transfer of music and property management services from local authorities to charity and social enterprise structures and has advised on a number of projects involving Community Asset Transfers from local authorities to community groups.
Chris worked with the South Gloucestershire Leisure Trust on its externalisation from the Council, advising on the memorandum and articles of association of the charitable company limited by guarantee, including future participation in the governance arrangements of the charity by the Council. Chris also advised on the Transfer Agreement as well as the Funding Agreement and Service Level Agreement which continues to form the basis of the relaonship between the Leisure Trust and the Council.
Academies - Chris leads Wrigleys Education Team on governance and contract matters and has assisted in over 450 academy and free school projects, establishing Wrigleys as one of the leading legal specialists working with academies. In recognition of our work Wrigleys was invited to work with the Department for Education as part of their solicitors' workshop, providing feedback on policy development relating to the template legal documents used by the Department with academy conversions. Chris advises on all governance aspects of the conversion to academy status, including training to governors on their roles and responsibilities and on all contract documentation, including PFI arrangements and the Commercial Transfer Agreement. Recent advice includes work on the merger of an existing PFI academy into a multi academy trust and establishing trading subsidiaries and school companies in compliance with school company regulations and the Charities Acts and Companies Acts.
Chris also advises on commercial contracts and arrangements for schools including Service Level Agreements, collaborations and partnerships. Recent advice includes structures and governance arrangements relating to Teaching School alliances and funding agreements for Early Years Education and Children's Centres.
Employment – Chris also advises on employment matters, including TUPE arising in relation to the transfer of staff in the work outlined above. His work includes drafting contracts of employment, policies and procedures and dealing with discipline and grievance issues and termination including negotiating severance agreements.
Chris has written the following articles:
Testimonials:
Wrigleys 'proactive' Education group is led by 'excellent negotiator' Elizabeth Wilson and the 'outstanding' Chris Billington, and is noted for its 'overall excellent service'. (Legal 500)
Professional memberships:
Charity Law Association
Employment Lawyers Association
Education Law Association
Chris is a Dementia Friend
Publications:
Chris co-wrote 'Delivering Employee and Community Buyouts' published by Co-operatives UK in 2003 and contributed to 'Simply Legal' 2nd Edition, published by Co-operatives UK in 2009. Chris wrote the first edition of Wrigleys own 'Guide to Legal Structures for Social Enterprise'.