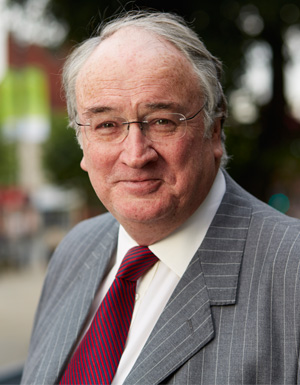 A Tribute to Matthew Wrigley (1947 to 2017)
The Wrigleys partners are deeply saddened to announce the death of Matthew Wrigley after a very brave and hard fought battle against cancer. He was 69, and was one of the best known and most widely respected private client solicitors in the North – although his reputation, and client base, were on a national scale.
Matthew started his career in the City before returning to his native Yorkshire to take on the private client department of Dibb Lupton & Co (which went on to give the 'DL' to DLA Piper, now one of the largest law firms in the world). By 1996, it became clear to Matthew that DLA's lofty aspirations as a commercial law firm were no longer compatible with his deliberately low key, yet extremely effective, approach to looking after private clients.
Along with Richard Sutton, an old friend who was also a partner at DLA, and Ann Duchart, who remains Wrigleys' senior partner today, Matthew negotiated an entirely amicable demerger of the entire private client practice of DLA to form a new firm, Wrigleys.
Under Matthew's guiding hand, Wrigleys went from strength to strength in the years that followed, being joined by the private client departments of a number of other Leeds firms, as well as by a specialist charities practice.
Happily, the firm that Matthew built continues to thrive, enabling Matthew to achieve his goal of building up a large and highly skilled team to ensure, after his death, the continuity and succession that were always so important to him and his clients. The firm's ongoing success is a tribute to him, as is the fact that his understated approach remains at the heart of the firm's ethos today.
Matthew was a tremendous person. Kind, generous, witty and fiercely clever, he was a reassuring presence for clients, an inspiring role model for young lawyers and a wise, dependable and great fun colleague who was nothing but a pleasure to work with. He was loved and respected by all, and will be sorely missed.
A memorial service for Matthew will be held at York Minster at 2pm on Monday 11th September 2017.

Any queries, please email thepartners@wrigleys.co.uk or ring 0113 244 6100.